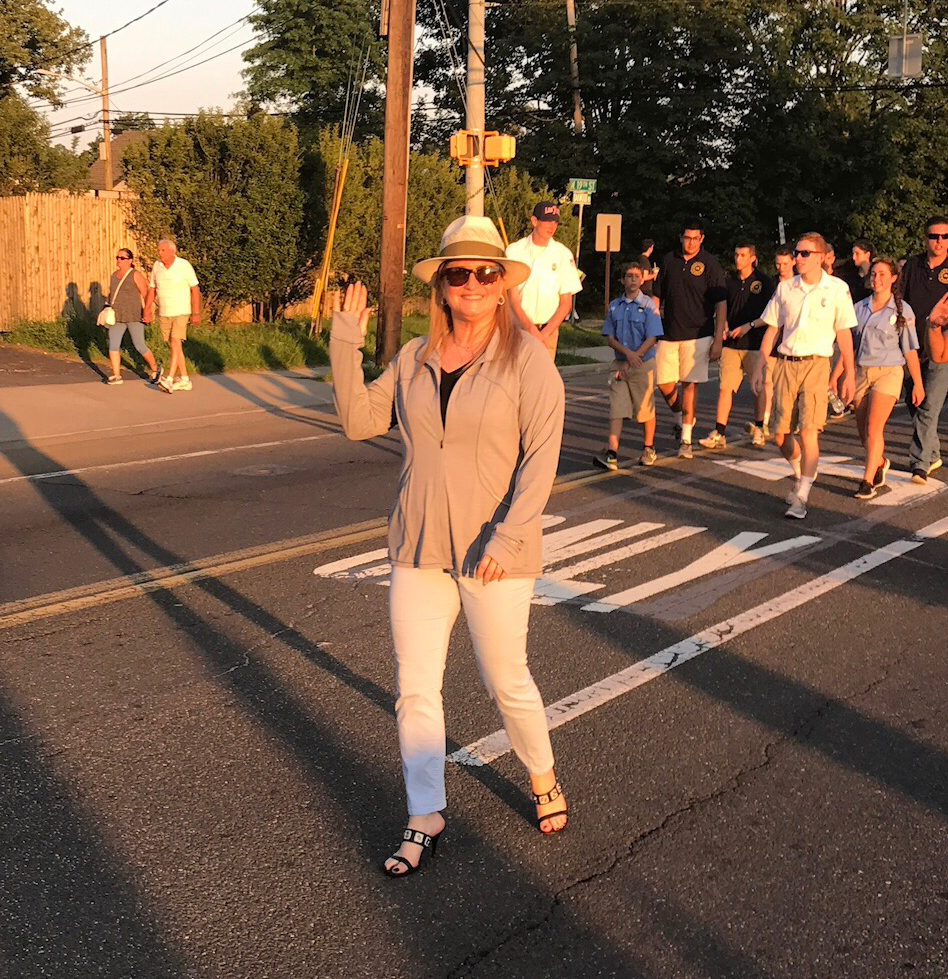 Susan A. Berland was elected to the Suffolk County Legislature, 16th Legislative District on November 7, 2017 and took her oath of office on January 2, 2018. The 16th Legislative District encompasses the areas of Brentwood, Commack, Deer Park, Dix Hills, East Northport, Elwood, Melville, North Bay Shore and South Huntington.
Susan was named Chair of the Veterans & Consumer Affairs Committee; Vice Chair of the Economic Development, Planning & Housing Committee; Vice Chair of the Ways & Means Committee; and a Member of the Budget & Finance; Government Operations, Personnel, Information Tech & Diversity; Fire Rescue, EMS & Emergency Preparedness; Education & Labor; Public Safety; and the Public Works, Transportation & Energy Committees.
In November, 2020, Susan was selected to serve as the Legislature's Majority Leader by her colleagues in the Democratic Caucus.
Prior to being elected to the Suffolk County Legislature, Susan served as a member of the Huntington Town Board from 2001 until 2017.
As Legislator, Susan has worked to address the pressing issues facing the 16th Legislative District and Suffolk County at large. As she has done over the course of her career in public service, Susan strives to improve the quality of life of the constituents that she represents. She has distinguished herself as an effective advocate for our entire community.
As Chairwoman of the Veterans Committee, Susan sponsored legislation creating the Suffolk County Women Veterans Advisory Board. The Board ensures that the voices of all our veterans are heard and their concerns are addressed. She also sponsored legislation to extend and create property tax exemptions for Cold War-Era and Operation Graphic Hand veterans, to declare May "Military Appreciation Month" and champions organizations and causes dedicated to serving veterans. She and her staff partake in the Suffolk County Veterans Run Series, the proceeds of which benefit veterans' organizations.
Susan has worked to improve the quality and affordability of housing in Suffolk County. She pioneered a revolutionary law to require that a portion of the County's contribution to any future affordable housing development be used to create units that remain affordable in perpetuity. This initiative will give more people a chance to live and work in Suffolk County. In an effort to combat illegal squatters, Susan sponsored legislation which requires that the County notify public utilities when homes owned by the County become vacant.
Susan has been deeply involved in environmental efforts, working to protect open space and our fragile aquifer, avert over development and maintain our vital infrastructure. As Legislator, she voted to reauthorize the Long Island Commission for Aquifer Protection and to modernize the Suffolk County Transit bus fleet with new hybrid-electric buses, supported an initiative to create the Marine Industry Revitalization Advisory Council, of which she is a member and voted to mitigate plastic and Styrofoam pollution.
Susan is committed to the safety and well-being of Suffolk County's residents. She introduced and championed legislation to require that any criminal offense committed against a person at a water park or an amusement park be immediately reported to law enforcement. Susan worked to establish a free sunscreen dispenser program at twenty-one County parks, beaches and golf courses to provide access to protection from harmful ultraviolet radiation and to reduce the incidence of skin cancer and melanoma in Suffolk County. She supported measures banning cigarette sales from pharmacies and appropriated funding for the Lead Poisoning Prevention Program. She is committed to using the office of Legislator to bring awareness to crucial causes and introduced resolutions declaring October "Dyslexia Awareness Month" and May 14th "Childhood Apraxia of Speech Day" in Suffolk County.
Susan is a staunch supporter of the arts and, as a member of the Operating Budget Working Group, fought to bring funding back to the 16th Legislative District for vital cultural arts programs.
Independent of her role as a public servant, Susan is an engaged and proud Dix Hills resident. She is a past Vice President and Member of the Board of Directors of House Beautiful in Dix Hills, one of the leading civic associations in the Town of Huntington and a member of Temple Beth Torah in Melville.
Numerous civic and charitable organizations have honored Susan for her many contributions to the community. As Legislator, she has been recognized by Senior Net as well as the Police Surgeons Benevolent Association. Previously she was honored by organizations including the Townwide Fund of Huntington, the Leukemia & Lymphoma Society, the Young Leaders, the Melville Chamber of Commerce and the Child Care Council of Suffolk County.
Susan is a graduate of the State University of New York at Albany, where she worked as a New York State Senate aide, and later graduated from Hofstra University School of Law where she currently serves as an Adjunct Law Professor. Before her election to the Suffolk County Legislature and Huntington Town Board, Susan served as a New York State Assistant Attorney General in the Prisoners Litigation Division where she prosecuted parole violators and kept dangerous criminals off our streets, an Assistant Town Attorney for the Town of Huntington and as an attorney in private practice. She lives in Dix Hills with her husband and four children.